Disaster Recovery Procedure
MrBackup is proud to confirm its 100% DATA RECOVERY SUCCESS rate.
---


Testimonials by real people appear on the next page. Click here
---
MrBackup offers basic data restoration to the client as an included service. This means that in a typical disaster recovery situation,MrBackup will physically hand over a copy of the last backed up data to the client on a CD ROM or similar. The standard MrBackup recovery logic is Last In, First Out on the assumption that the most recent upload is the preferred recovery option. However, in the event that the most recent upload is damaged, incomplete or faulty and the client requests any other of the currently available data sets, such additional data sets can be recovered and handed over to the client. Please note, the data resides on a secure server, with a minimum 24-hour recovery time. This means that data is not available to be downloaded and recovered at will.
MrBackup is only responsible for making and storing the actual backup. Clients are advised to contact their various software vendors and validate their existing software licenses. Please note that in the event of data recovery, such recovered data needs to be restored to a new software installation and the support of a knowledgeable Software Specialist will be required.
---
DISASTER RECOVERY TIMELINE
The timeline presented below is descriptive of the sequence of events and steps taken in a typical Disaster Recovery situation. It is not presented as a Disaster Recovery Plan and should not be considered definitive in any way. This timeline may be printed for use as a checklist.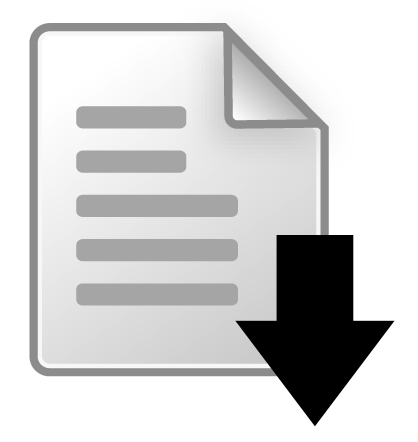 Download Disaster Recovery Timeline

Disaster Recovery Timeline to resumption of normal business activities

Date 

Event

 

Data backed up: Last Known Good Backup

 

Incident occurs

 

Event Detected

 

Evaluation of Event and Consequences

 

Classification of Event as Disaster 




[Routine/Simulation] [Minor] [Major] [Catastrophic]

 

DISASTER RECOVERY INITIATED

 

Recovery Forecast:




• Projected Recovery Point Objectives




• Projected Recovery Time Objectives

 

Client contacts MrBackup: Agent responsible for client account

 

Client informs own clients, IT and vendors of loss; requests assistance

 

Client validates original software licenses, obtains upgrades or re-installation of software

 

Client confirms that software will be compatible with new hardware, OS and recovered data

 

MrBackup — data requested from Secure Server. 24 hour waiting time

 

MrBackup — data available from Secure Server

 

Client requests IT support: purchase new hardware

 

Client requests IT support: new hardware available

 

Client requests IT support: re-installation of software on new client hardware

 

MrBackup — data handed over to client

 

Client requires vendor Software Specialists to restore recovered data to new client systems. 




NOTE Certain data types, such as SQL data and OS system files can not be restored by a simple file copy & paste

 

Client verifies that restored data matches expectations

 

Projected Recovery Point Objectives and Recovery Time Objectives met?

 

Client evaluates current backup procedures and re-formulates recovery point objectives and recovery time objectives

 

Client continues normal business activities
Thank you for using www.mrbackup.net